New Collection
UNIQUE
Inspired by Bali's natural beauty and traditions. Each piece is handmade
with meticulous attention to detail, showcasing exceptional
craftsmanship and one-of-a-kind design.
New Collection
CIRCLES OF LIFE
Experience the magic of our jewelry collection,
where each piece captures
the essence of life's endless possibilities.
Monad Design was born in 2013 by designer and artist Lili Rashidova, which creates bright, original and modern jewelry. The brand specializes in the manual production of jewelry and annually presents jewelry in a variety of styles from minimalism to art deco. In January 2020, Monad Design was presented at a jewelry exhibition «Bijorhca - Who's Next» in Paris.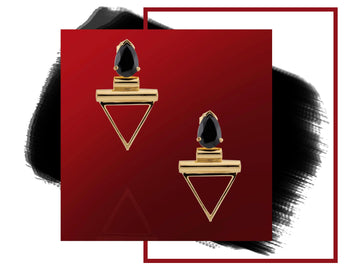 Jewelry as a bright statement to this world.
Strict architectural forms and geometric style. Monad Design creates timeless jewelry which clearly emphasize your individuality. We value manual labor, which is why all our jewelry is handmade by the best craftsmen in Bali.
Craftsmanship.
Each of our jewelry is intricately crafted with passion and equaled in doses of time, labor and love all combined. While we use modern techniques to create our designs master craftsmen work hand in hand with and use traditional skills to sculpt and finish each of our designs.